The Shine Beauty Story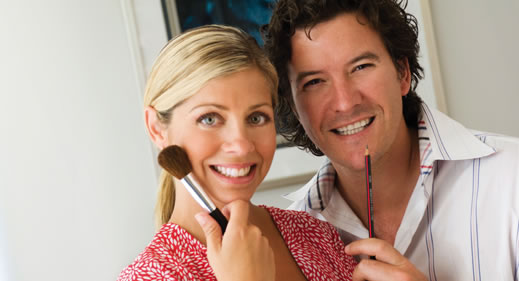 A Warm Welcome
An introduction from Tania and Joel Turner
Tania Turner
As the founder of Shine Beauty salons chain I'd like to share the story of my personal journey with you - a journey that has blended my love of the beauty industry, a desire to build a successful business and the ability to bring a smile to the faces of my clients every day.
At 23 I began the first tentative steps, after graduating with a Diploma of Beauty Therapy, I proceeded to manage and run a couple of small beauty spas which gave me valuable, initial industry experience. In June 1999, I opened the doors of "Shine Beauty" on the Gold Coast.
Passionate about our Shine Brand and dedicated to growth we opened our second store on the Sunshine Coast and then more stores in Brisbane, quickly followed.
In recent years we have opened salons in Caloundra and Sippy Downs, and recently redesigned, relocated and launched a brand new Sunshine Plaza salon and our oldest salon Southport is currently being redeveloped this year too.
Now living on the Sunshine Coast I lead a group of 40 passionate beauty industry staff in our six salons based in South East Queensland. Our customers often assume our salons are a franchise due to our brand, the beautiful appearance of our stores, our systems and absolute professionalism, we are however an innovative and passionate family business with over 25 years experience in the beauty industry and winners of many prestigious business awards.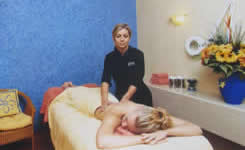 Earlier Days
Joel Turner
Joel Turner is marketing specialist and a successful business developer, with 25 years of extensive advertising and business development experience.
Joel commenced his working life in the Melbourne Advertising industry and spent five years there strengthening his creative skills at various agencies.
Between June 1993 and July 2007, Joel established and developed his own creative Queensland advertising agency, 'Turner Sands', which specialized in servicing national and regional clients in the retail, government, financial and tourism industries.
Over 14 years Turner Sands Advertising's annual sales steadily grew to 6 million dollars and the agency developed to be the largest on the Gold Coast. In July 2007 Turner Sands was acquired by 'Smart' (now 'McCann' Worldwide Advertising) and Joel was then able to move his energies to full time at Shine Beauty. "Tania and I created Shine and have developed the business together, we are pleased with its steady progress, the opportunities ahead. It's now great to be able to focus all my time on Shine."
For the past few years Joel has worked to reposition, perfect and systemize the Shine Beauty chain of salons and further its expansion. He also has just recently gained his commercial building qualification and as such overseas all Shine Beauty store design and construction projects. "The cosmetics and beauty industry is an outstanding growth industry. It truly is a beautiful industry to work in, it brings so much pleasure to customers and staff alike."